Chillers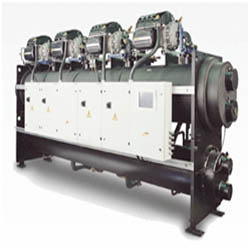 Use of multiple compressors allows unusual redundancy safeguards; and if multiple circuits are indicated, these can be designed in and supplied. Smard's redundancy potential can offer designers unique opportunites to eliminate multiple chillers, multiple controls and multiple pumps. More savings for owners.
Multiple compressors also allows designers to save on low load or pony chillers, because with VFD integrated into each compressor control, a chiller which uses multiple compressors can be efficiently driven right below 10% or even 5% load.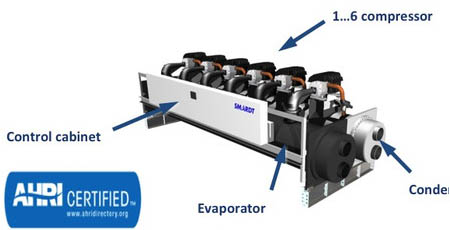 We can isolate compressors and expansion lines, we can swap out a compressor without turning the chiller off to maintain occupant comfort during compressor maintenance.